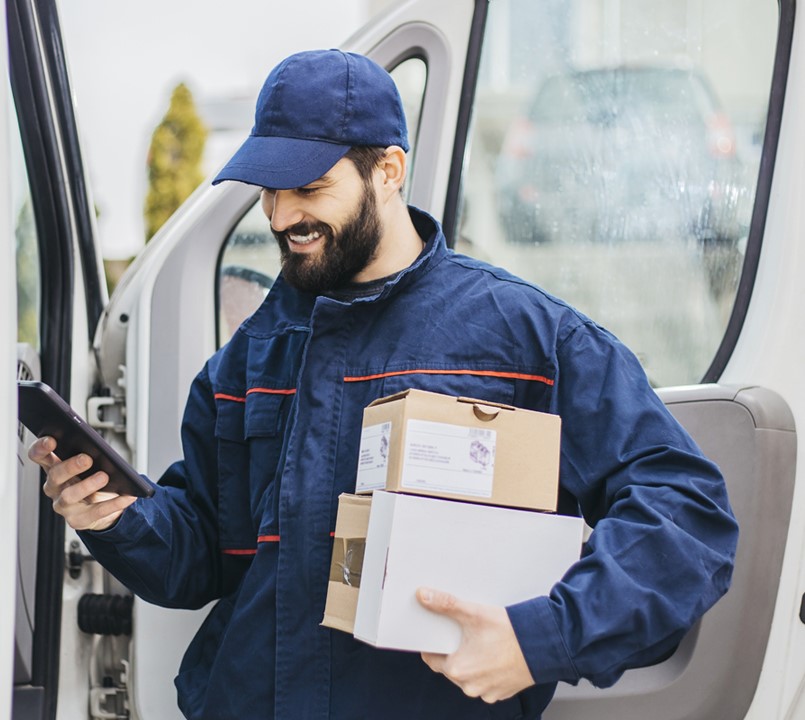 With online shopping at an ever increasing high, the demand for couriers has also soared. Becoming a self-employed courier has many benefits and allows you the freedom of being your own boss and setting your own hours.
So, if you have a full UK drivers licence and love the idea of being on the road while making money then becoming a courier driver could well be for you. Want to know how to become a self-employed courier driver? Here are our top tips from current drivers to help you get started with your new career…
Get a vehicle
First things first you will need to have a reliable van or car – depending on what type of courier you'd like to be.
This means making sure your vehicle is fully serviced and has a valid MOT. If not, you could not only risk letting customers down but you could miss out on the opportunity for repeat business.
You may consider using your car to begin with; however, if you're looking at increasing your earning potential, investing in a van will allow you to carry more packages.
Work out your earnings
As with any self-employed job your income can fluctuate depending on the amount of work you have coming in. According to Indeed the average salary for a courier driver is £123 per day in England, which is 24% above the national average.
However, your salary will depend on how much time you commit yourself to your job – the longer you work, the further you travel and the more goods you can carry will all help increase your earnings. The National Careers Service states that the salary for a courier ranges anywhere between £14,500 and £40,000 per year.
Finding work
Starting any career as self-employed can be a scary change so making sure you have steady work coming in is vital to your success. Start by getting your name out there locally and even think of using social media to promote yourself.
The majority of self-employed drivers actually have a contract with various courier companies. Have a look on the Courier Exchange website which will help you find regular work, increase business, reduce costs and allow you to network. As with any new business, it can take a while for your courier jobs to really take off but completing each job to a high standard will demonstrate reliability and increase your chances of getting repeat work.
Focus on your business
Being a self-employed courier is not just about driving and you need to set aside time to focus on managing and building your business. Keeping track of your deliveries, costs and customer signatures are important, as well as keeping track of your business accounts, daily admin and website maintenance.
You will also need to register your courier business with the HMRC and make sure you are paying your tax. Be sure to record your earnings and expenses correctly and submit a self-assessment tax form accordingly. This requires registering with HMRC in advance for a UTR (Universal Tax Reference) number. You can see more advice from HMRC here: https://www.gov.uk/log-in-file-self-assessment-tax-return/register-if-youre-not-self-employed
It is vital to make sure you are paying the right amount of tax on what you earn or you risk fines and penalties in future from HMRC.
Look at your insurance needs
It's important to be aware that standard car or van insurance, such as Social, Domestic & Pleasure cover (or SD&P), is not adequate to cover you legally as a courier driver. You need a Hire and Reward policy to work as a delivery driver of any kind. It is also worth considering Goods in Transit insurance to cover the items you're carrying as well as Public Liability insurance. Finally, if you have anyone working for you, you will need Employers Liability insurance, no matter how few hours they may do.
Here at Business Choice Direct we specialise in all aspects of Insuring your Courier business, no matter if you're a complete novice, just branching out to start on your own or an establish business. We can talk you through all the different covers, what they protect you against and we will find you the very best possible price, with many deals exclusive to us.
Starting your own self-employed courier business? Let us know your experiences and top tips over on our Facebook page or Twitter feed!