Looking for More Loads?
Join the UK's Busiest Freight Exchange Today.
Courier Exchange (CX) is a digital platform with an accredited network of courier drivers, transport companies and freight forwarders. Whether you're a courier driver looking for more load opportunities or managing a fleet and wanting to keep your vans running full, CX is a step in the right direction.


Who we are
Courier Exchange, founded in 2000, remains the market leader in digital road freight management. CX is the ultimate go-to solution for couriers interested in growing their business opportunities, building lasting customer relationships, and unlocking operational efficiencies with our built-in tools and features.


How we can help you achieve your goals
By becoming a member of our Exchange, you'll be part of an outstanding national network of 7,500+ talented logistics professionals that is constantly growing.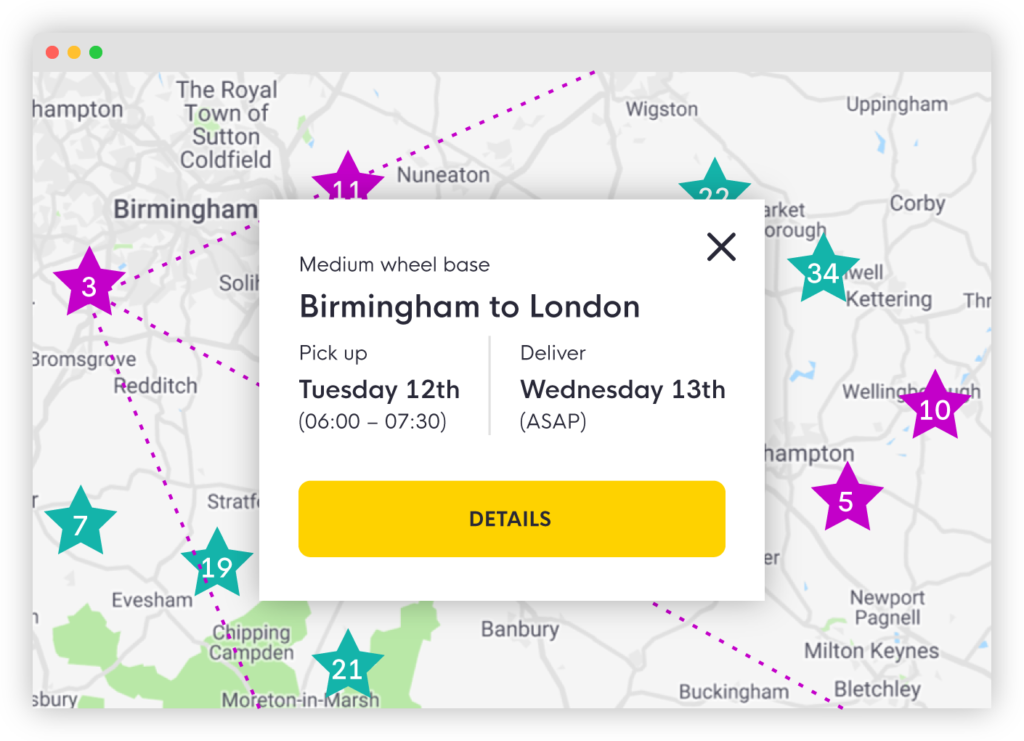 Not only will you have access to more load opportunities, but you'll also gain a wealth of valuable industry knowledge. All these benefits will, in turn, help your business become more profitable!


Here's why you should join CX today:


Grow your business: join the UK's largest load network, with over 6,000 loads posted daily.
Maximise miles: find return loads so you don't come home empty.
Professional tools: eliminate unnecessary administration and paperwork and have time to take on more work.
No commissions: once you're in our network, we don't take cuts or commissions on any of the loads you win yourself.
Subscription plans tailored to your goals: whether you're a man-and-van setup or managing a fleet of vans, we have four plans you can choose from to suit your needs.


Here are just a few of our top features:


✓ Built-in accounting tools to save you time and eliminate paperwork
✓ Diary to manage your day
✓ Free mobile app to eQuote on loads, view your invoices and create PODs
✓ The ability to expand your operations into Europe with our Euro Loads option
✓ Real-time load alerts while you're on the road
✓ Return Journey solution to help you find loads on your way back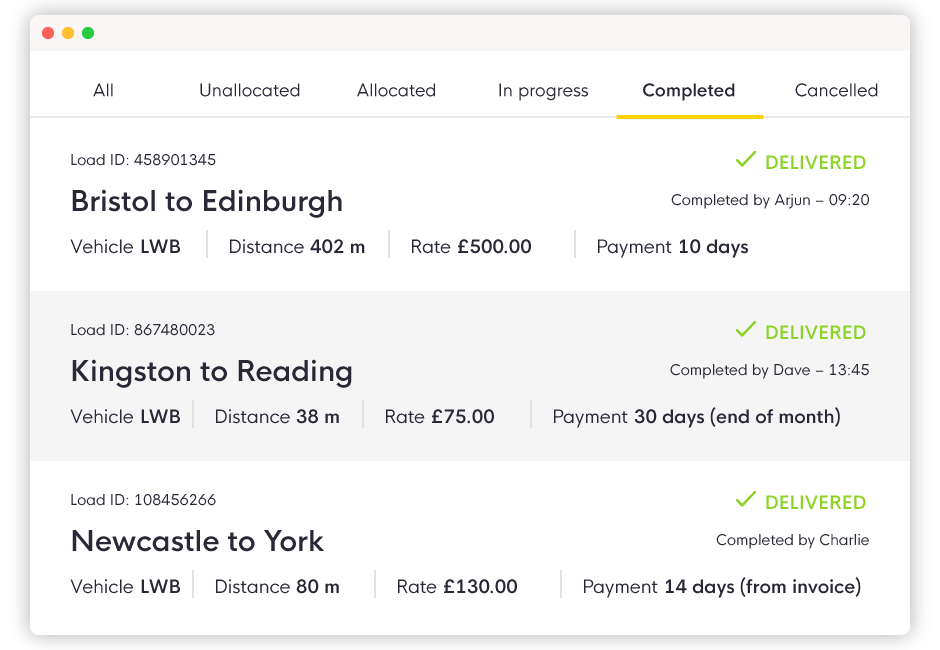 "Courier Exchange has been instrumental in creating what my business is today. When I first started out, I never envisaged we'd become a regional courier company. I knew we had the potential of servicing national accounts but the mechanism to achieve this simply did not exist."

Dode Fraser, Pronto Despatch
With a vast network of other owner drivers, courier companies and freight forwarders looking to connect with experienced professionals, you'll never be in short supply of load opportunities.
Click here to find out more or call 0208 896 6723 to speak to one of our advisors.