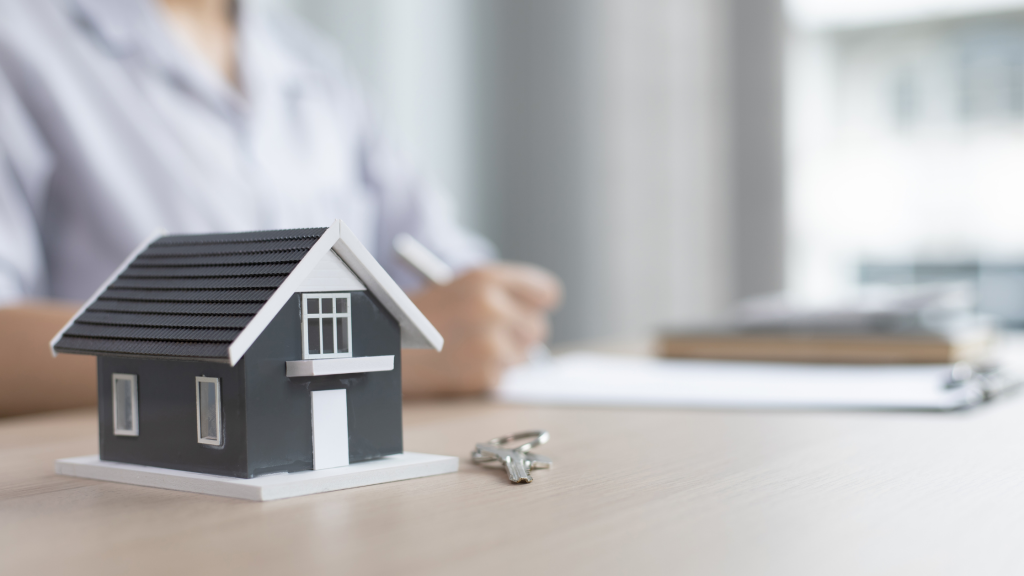 Business Choice Directs' sister company, Lloyd & Whyte Financial Services, are qualified financial planners and can help you make a decision about your financial protection. With rising interest rates and the inflated cost of living they are here to help you understand how this could affect your mortgage.
The sharp increase in interest rates and higher living costs could mean you may be feeling unsettled around your future finances, and especially given the increasing National Insurance contributions and escalating energy costs, it may seem that financial challenges are just around the corner.
What is the latest news on interest rates?
Inflation has soared to 7%1 – the highest level for 30 years2, resulting in a knock on effect on interest rates. In March 2020 interest rates stood at 0.1% 3 compared with 0.75% 5 in March of this year. On 5th May, interest rates reached 1% for the first time in 13 years. This is the fourth consecutive increase as the Bank of England continue to move against inflation, despite concern of a potential recession ahead6.
How will rising interest rates affect my mortgage?
If you are on a standard variable rate interest (SVR) or a tracker mortgage, your existing mortgage repayments may increase, and if you're exploring new mortgages, you will need to hurry, as finding the great deals of the last few years are becoming increasingly more difficult. Many lenders now have a stricter lending criteria which could become even more stringent as the economy hits greater uncertainty.
If you're looking to re-mortgage and you're on an SVR or tracker mortgage, the best advice would be to do this quickly as looming interest rates rise could limit your options.
If you're unsure as to whether to act now or ride the storm and wait, Lloyd & Whyte Financial Services can help you navigate your way through these uncertain times. If the myriad of options available to you such as long-term fixed rates versus short term fixed rates and so on fills you with confusion, they are here to guide you on the best choice for your specific circumstances.
That's why it's worth reviewing the competitiveness of your mortgage.
How can our sister company, Lloyd & Whyte Financial Services, help you?
Lloyd & Whyte Financial Services specialise in independent financial services, so have access to a large panel of mortgage lenders to find the right mortgage for you.
Whether you're buying your first home, re-mortgaging your current residence, investing in a buy-to-let, or managing your property portfolio, their qualified mortgage advisers are here to help.
To book a consultation with a qualified mortgage advisers please call 01823 250750
or
Complete the mortgage advice request form here and someone will be in touch to book an appointment at a time that is convenient for you.
1.https://www.theguardian.com/money/2022/apr/16/looking-for-a-mortgage-time-to-get-move-on-inflation-best-offers-interest-rates
2.https://www.bbc.co.uk/news/business-57764601
3.https://www.bbc.co.uk/news/business-57764601
4.https://www.bbc.co.uk/news/business-57764601
5.https://www.bbc.co.uk/news/business-57764601
6.https://news.sky.com/story/interest-rate-raised-to-1-by-bank-of-england-hitting-13-year-high-12605700
7.https://www.thetimes.co.uk/money-mentor/article/interest-rates-rise/#:~:text=When%20is%20the%20next%20Bank,place%20on%205%20May%202022
8.https://obr.uk/box/the-economic-effects-of-higher-and-more-persistent-inflation/
Lloyd & Whyte (Financial Services) Ltd are authorised and regulated by the Financial Conduct Authority. Registered in England No. 02092560. Registered Office: Affinity House, Bindon Road, Taunton, Somerset, TA2 6AA. Your home may be repossessed if you do not keep up repayments on your mortgage.