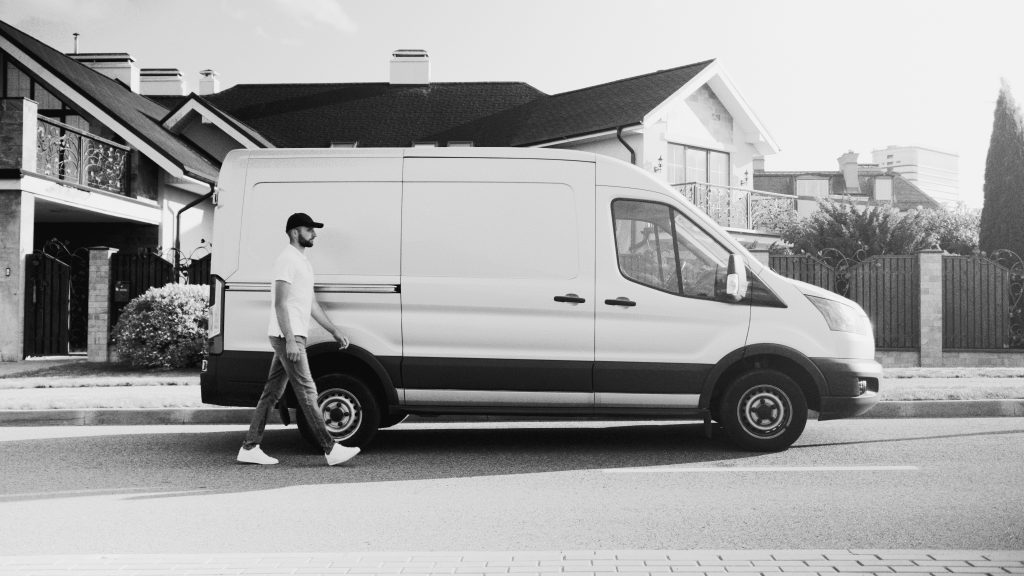 If you are offered cheap car or courier insurance, particularly if it is for a high-risk vehicle, that seems "too good to be true", then chances are – it is!
We all like a bargain, especially after the financial impact of the pandemic, but beware. It could end up costing you a lot more than you bargained for.
Fraudsters, known as "Ghost Brokers", set out to con you in a number of ways. They typically target vulnerable groups like young drivers or those with higher premiums, by advertising cheap insurance deals on social media, in forums, in pubs and clubs and even on platforms like GumTree.
Typically, they employ techniques such as;-
Forgery– Creating realistic but fake documents for policies that do not exist
Falsification– Buying a real policy from a genuine insurer, but keeping the premiums low by providing false details on aspects such as date of birth and driving history (ignoring penalty points for example). They then doctor the documents when they send them on to you and you are none-the wiser
Cancellation– Buying a valid insurance policy from a legitimate provider, which is then cancelled as soon as you have paid, so they pocket the refund and any "broking fees" they charged you.
Using stolen bank details to buy several policies to sell on to unsuspecting victims.
In all cases, as the unsuspecting victim you are unaware that you are driving around uninsured. Many victims of ghost broking do not find out until they get stopped by the police or need to make a claim. By which time it is too late.
You are still liable
It is a legal requirement to have valid insurance cover. Even if you do not realise that your policy is not worth the paper it was written on, legally, it is seen to be the same as having no policy at all.
As result, you could face several consequences.
A fixed penalty of £300 fine
You will get six penalty points on your licence
Your vehicle could be seized by the police and impounded (it can cost £150 to get it released)
If you have an accident, you may be liable for paying for damages and possible compensation.
You will then still need to pay out for valid insurance.
Beware- if you are found to have knowingly used a ghost broker, genuine companies may ban you from buying insurance in the future.
It is a growing issue.
Insurer Aviva have identified around 8,000 policies a year linked to ghost broking. Cases rose by nearly 10% in 2020 with victims in the 17-29 year old group alone losing £113,500 in this year alone. Action Fraud, the UK's national reporting centre for fraud and cybercrime say Ghost broking losses amounted to over £786,000 in 2021., with the average victim losing around £2,250.
How Can I Avoid Being Ghosted?
Whilst exceptionally low premiums might seem tempting, don't let buying your car or courier insurance be a mistake that could come back to haunt you.
The simplest way is to always by your insurance from a reputable and trusted source, like Business Choice Direct. With over 1,000 reviews and a five star rating on Trustpilot you don't need to take or word for it.
We are a genuine FCA registered broker that can provide quality policies at competitive prices. We will work with you to find you the most suitable cover at the best possible prices.
Or
Give us a call on 0344 776 5301
Seen something to report?
The Insurance Fraud Bureau (IFB) encourages people to be vigilant to ghost broking scams. You can report suspicious adverts by calling them on 0800 422 0421 or Action Fraud on 0300 123 2040
References
https://www.aviva.co.uk/help-and-support/protect-yourself-from-fraud/ghost-broking/
https://www.insuranceage.co.uk/broker/7540121/reported-ghost-broking-cases-rose-by-nearly-10-in-2020
https://www.insurancetimes.co.uk/news/ghost-broking-losses-amount-to-786700-in-2021-so-far-action-fraud/1439033.article