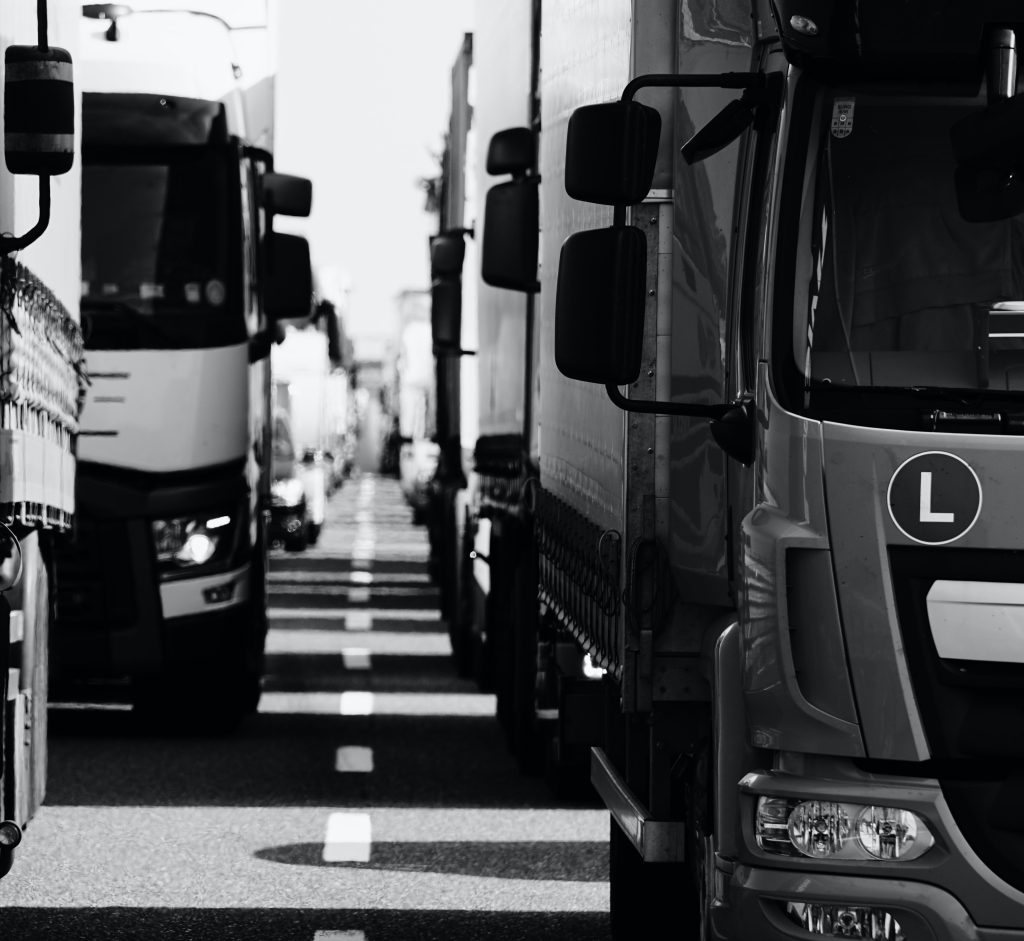 2021 proved to be yet another challenging year for the logistics industry. Both Brexit and the pandemic combined to cause problems around fuel and driver shortages, and transport issues globally gave rise to supply-chain issues that still persist today.
The Road Haulage Association (RHA) cited a shortage of up to 100,000 skilled drivers, which dates back to 2016. Much of the shortage was due to losing around 15,000 drivers from European Union (EU) member states. This was due to the pandemic, challenges around Brexit and new immigration rules.
With Britain imposing checks on goods coming into the UK this January (with more regulations being introduced in July 2022) it is likely that additional delays will ensue, which costs time and money.
Positive Changes Planned
The good news is that The Driver and Vehicle Standards Agency (DVSA) is now expected to clear the testing backlog of around 30,000 HGV driver tests by spring 2022, according to Logistics UK.
In addition, more is now being done to attract a younger driver demographic to help lower the current average age of the UK's HGV drivers from its current figure of 55. Many companies have turned to social media to appeal to a younger profile with regards to recruitment, whilst others have taken to advertising in service stations as a new source of potential recruits.
Ministry of Defence examiners will also be brought in to increase the number of HGV driving tests. There are also plans to introduce free intensive 'boot camps' to train up to 5,000 people to become qualified HGV drivers, with another 1,000 drivers to be trained through courses funded by the adult education budget. The Large Goods Vehicle Driver apprenticeship scheme is offering £7,000 per person in funding.
The UK government is also writing to around a million retired drivers who hold an HGV licence to encourage them to return to the industry, whilst also undertaking a major review into HGV driver training.
Wage increases- The only way is up!
The driver shortage has led to industry salaries increasing, with many big supermarket chains offering drivers nearly double the previous rate. Some logistics giants such as Gist are offering substantial 'sign-up and retention' bonuses. Recently Plymouth City Council reclassed their HGV Drivers from unskilled to semi-skilled, which added £3,000 to their salaries. This ground-breaking pay deal may well have implications for other councils to follow suit.
Logistics UK 2021 report found that the average pay for HGV drivers had increased by 10% between the months of January 2021 and October 2021. Whilst it is unlikely that the peak of salary levels are sustainable, it is fair to assume that salaries are improving overall.
The year ahead
Whilst 2022 could be another year of uncertainty, the industry is looking forward with plans to start a recovery. These plans include implementation of better terms, conditions, and better facilities for long distance drivers. The industry has already recognised the need for drivers to be appreciated, as 2020 and 2021 has proved what a vital role they play within our economy.
Whilst the Pandemic has proved challenging, it has given businesses the chance to assess and improve their processes. There is increased awareness around the importance of measuring and monitoring business operations. UK-based fleets have embraced and implemented better driver engagement strategies. As we return to some semblance of normality, having a flexible, agile and resilient approach will enable the logistics industry to survive and thrive this year.
Going green
As the sector recovers from the pandemic, new technology developments are expected to result in more automation and sustainable innovations. The aim to achieve net zero is picking up and we can expect more zero-emission vehicles being developed with the introduction of low-emission schemes, clean air zones (CAZ) and additional government legislation to accelerate electrification. The UK government plans an effective ban on pure fossil-fuel models by 2030.
The Chips are down.
The lack of availability of semiconductors (chips) which are an integral part of car and van manufacture will hopefully be resolved as full-scale production is set to recommence by Q3 2022. Manufacturers are currently quoting the availability of mainstream models by the end of the year.
Online shopping is still incredibly popular so the demand for drivers will be high. The Recruitment, training and retention of staff are key priorities for the year ahead.
Expert Insurance Cover
One priority that you can delegate to us, is getting the appropriate insurance cover arranged for a fair price. Our experienced and dedicated fleet team are ready and waiting to provide you with a tailored quote.
Contact the fleet team now on 0344 776 5700. Or click the button below to request a quote.