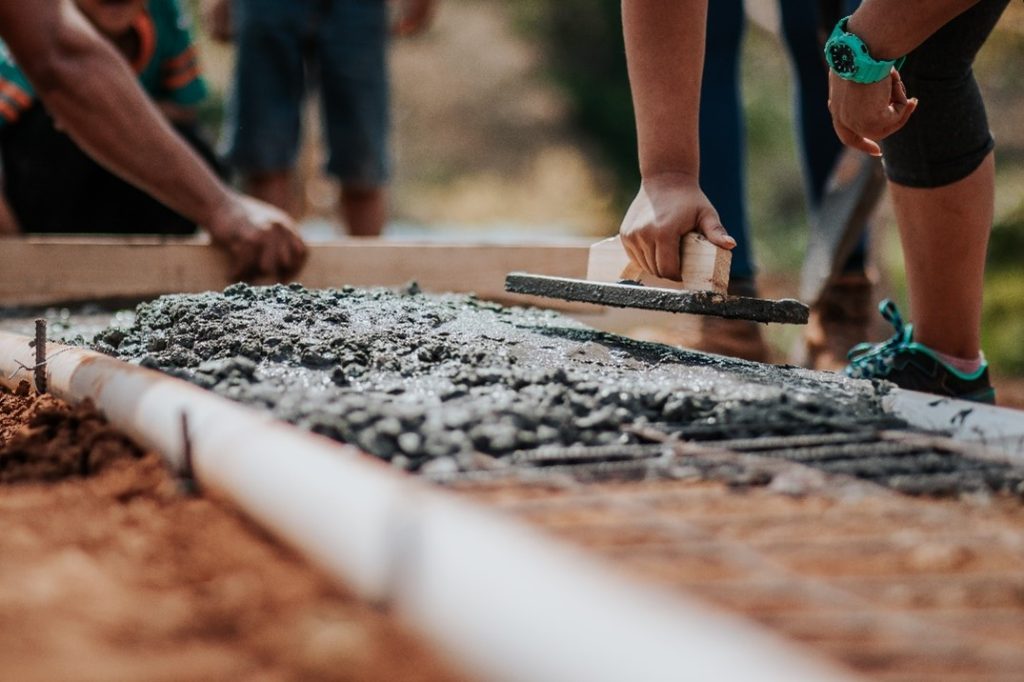 Using subcontractors to fill in any skills gaps within your company is a common practice, but did you know that there are two classifications for subcontractors?
It is important to know the correct status to avoid potential fines or penalties and ensure you are adequately protected in the case of any claims. It is your responsibility as the employer to ensure that you have the right Employer's Liability "EL" insurance to cover the different subcontractor classifications.
Call us on 0344 776 5303 if you want any advice
Let's start with the basics.
Employers' Liability
Except in exceptional circumstances, Employers Liability cover is a legal requirement. It is compulsory for anyone who has one or more employees. You can be fined £2,500 for every day that you are not properly insured. You can also be fined £1,000 if you do not display your EL certificate or refuse to make it available to inspectors when they ask.
You need Employers' Liability insurance, for both your permanent employees and relevant contractors.
What is the cover for?
It covers the cost of compensating employees who are injured at or become ill through their work with you.
Even if you hire a non-PAYE worker, it's worth checking requirements, because Employers' Liability insurance is regulated by the HSE, so a worker may not be classed as an employee for PAYE purposes but still be classed as an employee for employment law.
If HMRC counts your contractor as your employee, then you must have Employers' Liability cover.
So, let's look at these two definitions.
Labour only subcontractor (LOSC)
Labour only subcontractors usually:
Work fixed hours and get paid hourly, weekly or monthly
Have tools and materials provided
Be supervised and directed by you
For example, a delivery driver pays his friend's teenage son £50 cash, to help him carry a large sofa or a labourer is paid cash in hand on a building site to assist with menial tasks like hod carrying. In legal terms they count as your employee and you are accountable for their safety and supply Employers' Liability, even if they have their own separate insurance (which is unlikely).
Bone fide subcontractor (BFSC)
Generally, it is somebody that would be brought in to carry out a trade/job that you cannot do, often with specific skills. For example, a plumbing & heating professional may be contracted into a new build project, to install the boiler, as the main contractor is not qualified. Similarly, it could apply to a business consultant contracted into a business to provide advice and guidance.
These types of subcontractors usually:
Get paid as a fixed price contact, often via an invoice
Work independently, under their own direction without supervision
Provide their own tools equipment and materials
Can employ other people as deemed necessary, that you are not responsible for
Have their own insurance (check and get copies)
A bona-fide subcontractor will need their own insurance for their employees and any Public Liability needs, so you don't need to cover them. However, you still need to contact your existing broker or Insurer and advise them that you intend to take on the contractor.
Further information on employee status can be found on this government website
Speak to the experts
We have a specialised team with expert knowledge and training. We can check your situation, look at what insurance is needed and get the optimum cover for you.
It's quick and easy to check and set up, we can link it to any existing public liability policies.
Call us on 0344 776 5303
Business Choice Direct Insurance Services Ltd are authorised and regulated by the Financial Conduct Authority.
Business Choice Direct Insurance Services Ltd is registered in England and Wales No. 10301653. Registered Office: Affinity House, Bindon Road, Taunton, Somerset, TA2 6AA.
Calls are recorded for use in quality management, training and customer support.
---