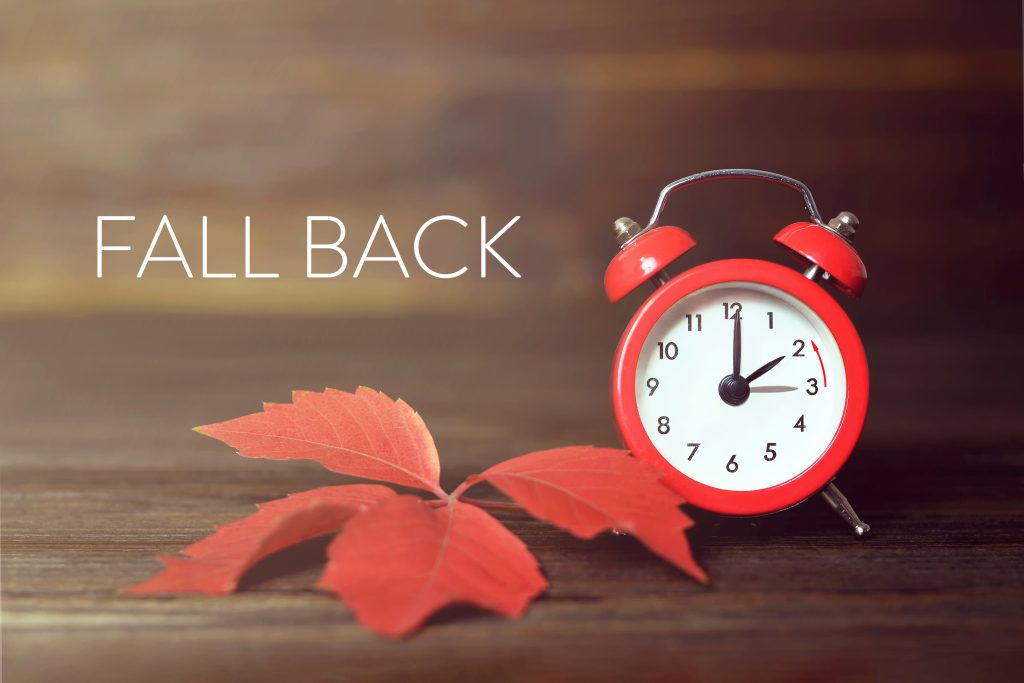 The phrase 'spring forward, fall back' is familiar to most of us, in relation to changing our clocks in Spring and Winter. With gaining an hour at the end of October, what are the implications for drivers as we move into the darker winter nights?
Why do we change the clocks?
Did you know that Daylight Saving Time was introduced in 1916, to conserve energy costs during the First World War? We move the clocks forward an hour at the end of March to make better use of the daylight available during summer. Only 70 countries around the world use Daylight Saving Time, more commonly known as British Summer Time (BST) in the UK and it is thought to help reduce seasonal depression, crime and even child obesity!1
That will end at 2am on Sunday 30th October 2022, as we revert to Greenwich Mean Time (GMT) and the clocks go back, giving us an extra hour on that day.
Shorter days, darker nights
Whilst the option of a lie-in might be a bonus, most drivers are bracing themselves for colder nights and challenging weather as winter approaches.
Shorter days, fatigue, compromised night vision, rush hour and impaired drivers are some of the risks we face when driving at night according to the National Safety Council (NSC)2
Data from the Royal Society for the Prevention of Accidents (RoSPA) shows a total of 40 percent of all accidents occur in the hours of darkness because of increased risks.
Whilst headlights and streetlight allow us to see well enough, our eyes aren't evolved for seeing well in the dark and our ability to see colour and judge distance (depth perception) is reduced. Headlights and street lighting is directional, leaving grey areas to the side and behind us.
Some of us may even feel like hibernating. This is due to the human body producing hormones in winter that make us sleepy3. This means that during winter months and in the hours of darkness, we are likely to feel more tired and lethargic than at other times, with alertness and response times reduced.
Driving in the dark also puts an additional strain on your eyes which will make you feel tired more quickly.
Dazzle from oncoming headlights is distracting and wearing, especially the brighter LED lights. It means we constantly need to readjust to the darkness each time.
Tips for safer driving in the dark
Get enough rest and a good night's sleep. Fatigue is a major cause of road crashes and accounts for a staggering 20 percent of serious accidents on roads in the UK. 4. So try to avoid driving when you are tired. Tired drivers have slower reaction times and suffer from reduced attention.
Make sure that the windows and mirrors are clean, as the glare of oncoming headlights can make the glass opaque and reduce visibility.
If you wear glasses, get anti-reflective lenses for improved night vision.
Dim or turn off any lights inside your vehicle as they can distract you.
Look around you rather than focusing just in one place and look away from oncoming lights.
Slow down to compensate for limited visibility and reduced stopping time.
Take regular breaks on long drives and get fresh air and a coffee.
Storms ahead
Winter weather with rain, sleet and snow will cause dirty roads, so ensure that your wipers are working well and keep your lights clean to see and be seen. Whilst you may be a safe driver, other road users may not be as careful.
As peak periods approach, such as Black Friday (which starts as early as the end of October), Halloween and Christmas, you are likely to be on the road for longer and encounter more traffic. A route-planning app will help you optimise your route and avoid congestion. If you do get stuck in a jam, put on some music rather than get stressed. If you know you'll be late, communicate with the customer to keep them informed.
BCD- insurance for all seasons!
You can enjoy your extra hour this October, confident that BCD are on the case to support your insurance needs whatever the weather. We won't keep you in the dark when it comes to cost effective cover and you can always fall back on us to give you best advice on a range of insurance products.
Call us on 0344 776 5303 or Email: contactus@businesschoicedirect.co.uk
Oh and just so you know, the clocks go forward again on Sunday, March 26, 2023!
1 https://www.sciencefocus.com/planet-earth/daylight-savings-why-do-the-clocks-change/
2 https://www.nsc.org/road/safety-topics/driving-at-night?
3 https://www.goodhealth.co.nz/health-articles/article/tired-hungry-and-sad-relax-youre-hibernating#:~:text=Melatonin%20regulates%20the%20body's%20sleep,evenings%20throughout%20the%20winter%20months
4 https://www.brake.org.uk/get-involved/take-action/mybrake/knowledge-centre/driver-fatigue#:~:text=Fatigue%20is%20a%20major%20cause,as%20dangerous%20as%20drink%2Ddriving