The theme of Road Safety Week 2022, which takes place between November 14 and 20, is SAFE ROADS FOR ALL, according to Brake.org. It is the UK's biggest annual road safety campaign, bringing communities and professionals together to advocate for everyone's right to travel safely on our roads.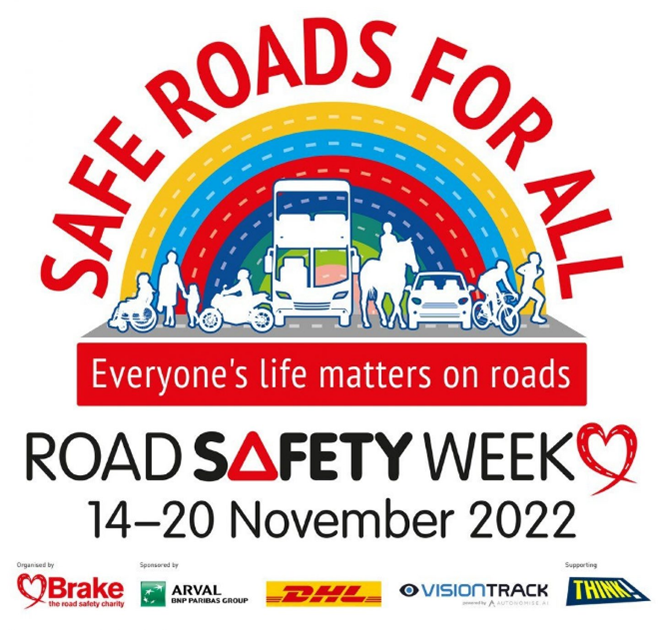 The aim of Road Safety Week is to inspire schools, organisations, and communities to act on road safety and promote life-saving messages. It also allows professionals working in road safety to boost awareness of the risks involved whilst working on the road.
Every life on our roads matter, and every death and injury is preventable.
Road Safety Week gives us all the opportunity to remember people killed or injured on UK roads and raise funds to help Brake care for road victims and campaign for safe roads for all.
The 2022 campaign will raise awareness of key areas of road safety, including safe vehicles and speeds. It also highlights the recent update to the Highway Code and the new hierarchy of road users, and the importance of inclusivity to keep us all safe on the roads, no matter who we are or how we travel.
#roadsafetyweek
The Brake charity offers a variety of resources to help you get involved. The road safety week global hub is an international resource offering advice and tools to help raise awareness.
Sign up to Road Safety Week 2022 by visiting www.brake.org.uk/road-safety-week.