Needing to make a car insurance claim, for whatever reason, is a hassle you could do without! Our helpful claims service aims to get you back on the road (and earning again!) as quickly and painlessly as possible.
Our knowledgeable UK based call centre is on hand 24/7 to help you during a stressful time.
Why you might need to make a car insurance claim
You don't have to make a claim on your car insurance if you've had an accident. However, you do need to tell your insurance provider about the incident, even if you weren't at fault, otherwise it could invalidate your policy.
If you decide you do NOT want to make a claim when you tell your insurer about an accident, make this clear, preferably in writing, stating 'for information only'. You can face claims for personal injury to an adult within 3 years after you have had an accident. For a minor, this period extends to 3 years from their 18th birthday, so making your provider aware of the incident is a good idea.
You may need to make a claim because you have been involved in an accident or your vehicle has been stolen or vandalised.
The car insurance claims process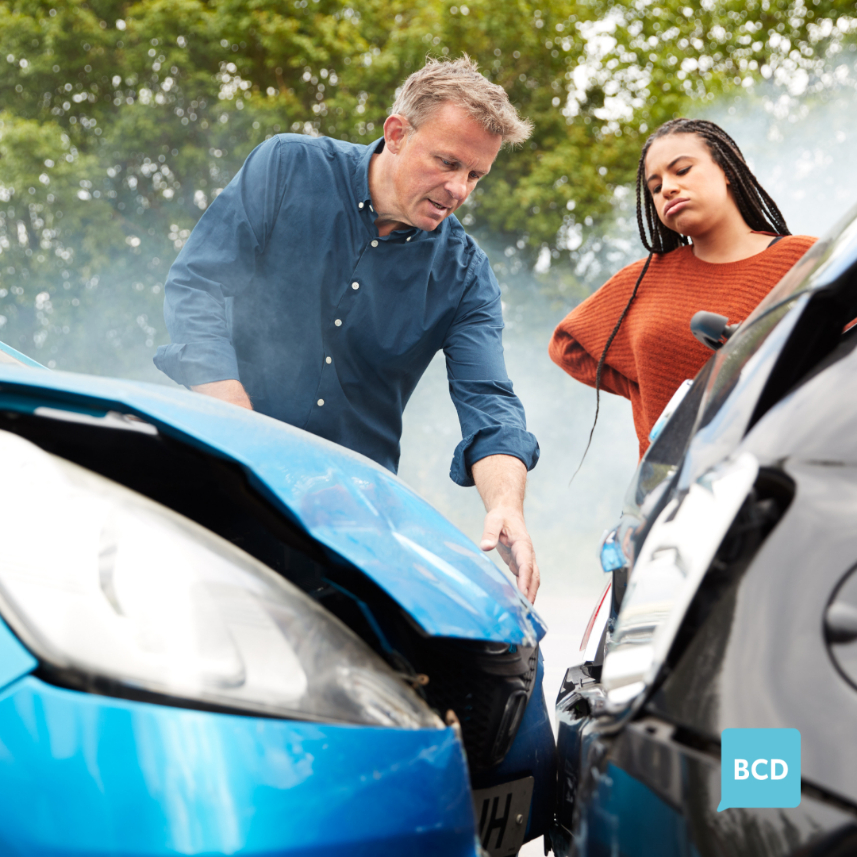 Minor claims should be straightforward and fairly quick to resolve, however, serious claims could take several weeks, or even months, depending on the circumstances.

Following any incident you should get in touch with your insurer as soon as possible, ideally within 24 hours of the event. Most insurers have a claims helpline which is open 24/7. It is worth keeping this helpline number in your phone in case of emergencies.
• Have your policy document to hand (it is useful to keep a note of your policy number on your mobile phone)
• Explain what happened in as much detail as possible. Stick to the facts. Making notes in advance can help.
• Provide the details of anyone else involved.
• If your policy provides for a courtesy car, your claims advisor can explain about this

Using this information a claims form will need to be completed, which can either be done online, via post or over the phone. If you have any photographic, dashcam footage or other evidence, be sure to include that. It's a good idea to keep a copy of everything too just as a back-up.
Many insurance companies request that you use one of their approved garages to undertake evaluation to enable you to make the appropriate claim and if appropriate undertake subsequent repairs.

Information required;-

• Your name and address
• Car registration and policy number
• Details of any third parties involved and their vehicle registration details
• If they are not the registered keeper, you will need this information
• Contact details for any witnesses.
• Time and location of the accident
• Any evidence such as photos and dashcam footage
• A crime reference number if the vehicle was stolen or vandalised
• Details of any police attendance at the scene including any reference number given
How long will my claim take?
Minor claims should be straightforward and fairly quick to resolve, however, serious claims could take several weeks, or even months, depending on the circumstances.
That is why it is important to start your claim as soon as possible, with as much evidence as you can. Any disputes can make the process longer. Your broker should keep you updated with progress.
Don't book your car in for repairs unless authorised to do so. The insurer's approved repairer will usually collect the vehicle and deal with the repairs depending on their severity. An insurance assessor will inspect the vehicle and authorise repairs if the vehicle is repairable or place a valuation on the vehicle if it is beyond economical repair.
Car insurance claims made easy.
BCD provide our clients with a high-quality claims service. We endeavour to ensure that our customer's claims are dealt with quickly and efficiently.